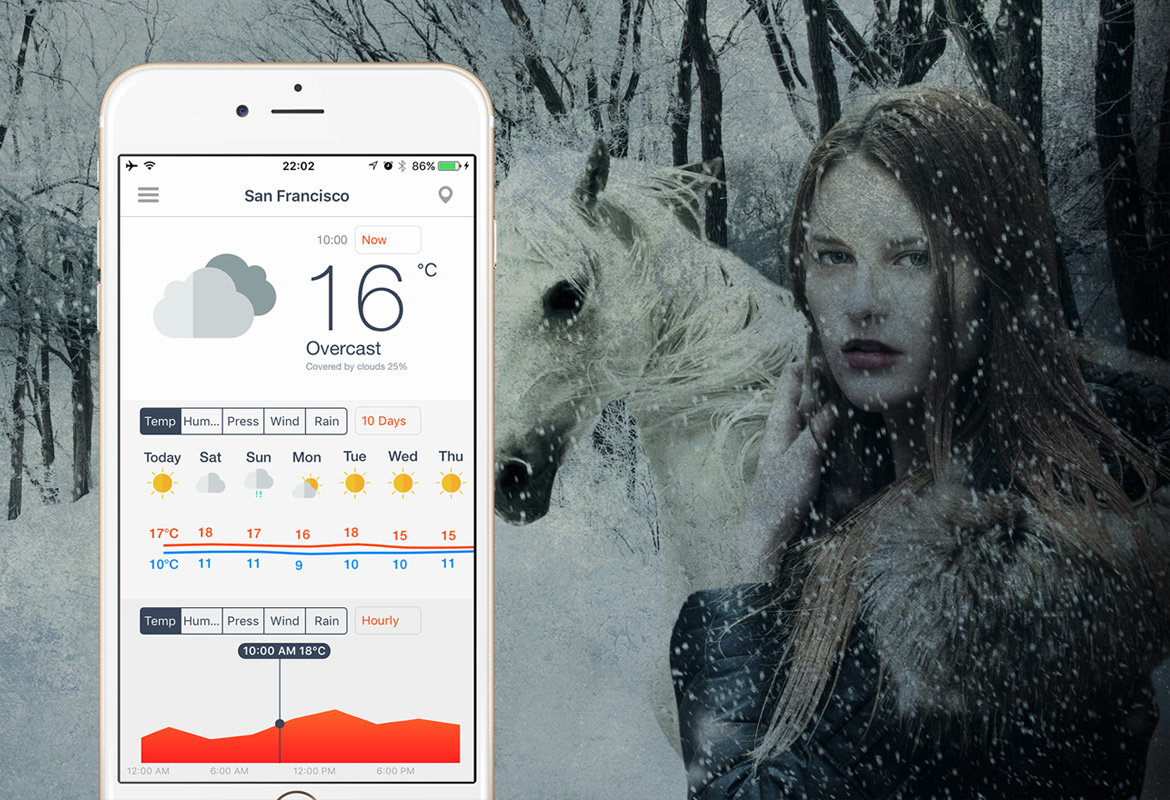 Weather Force
Tweet
Conquer an original and innovative new way on weather forecast.
With Weather Force there are immediate, reliable and easy to understand.
Forecasts are quickly available, all in one view.

Consult the current weather conditions with daily temperature, perceived temperature, maximum and minimum, humidity, pressure, wind, rain, sunrise and sunset.
You can also see hourly forecast and for the next 10 days with graph on temperature, humidity, pressure, wind and rain.

Supported languages
English, Spanish, French, German, Italian, Portuguese, Dutch, Russian, Chinese, Japanese, Danish, Finnish, Norwegian, Polish, Swedish.